wombat bv logo annie m.g. schmidt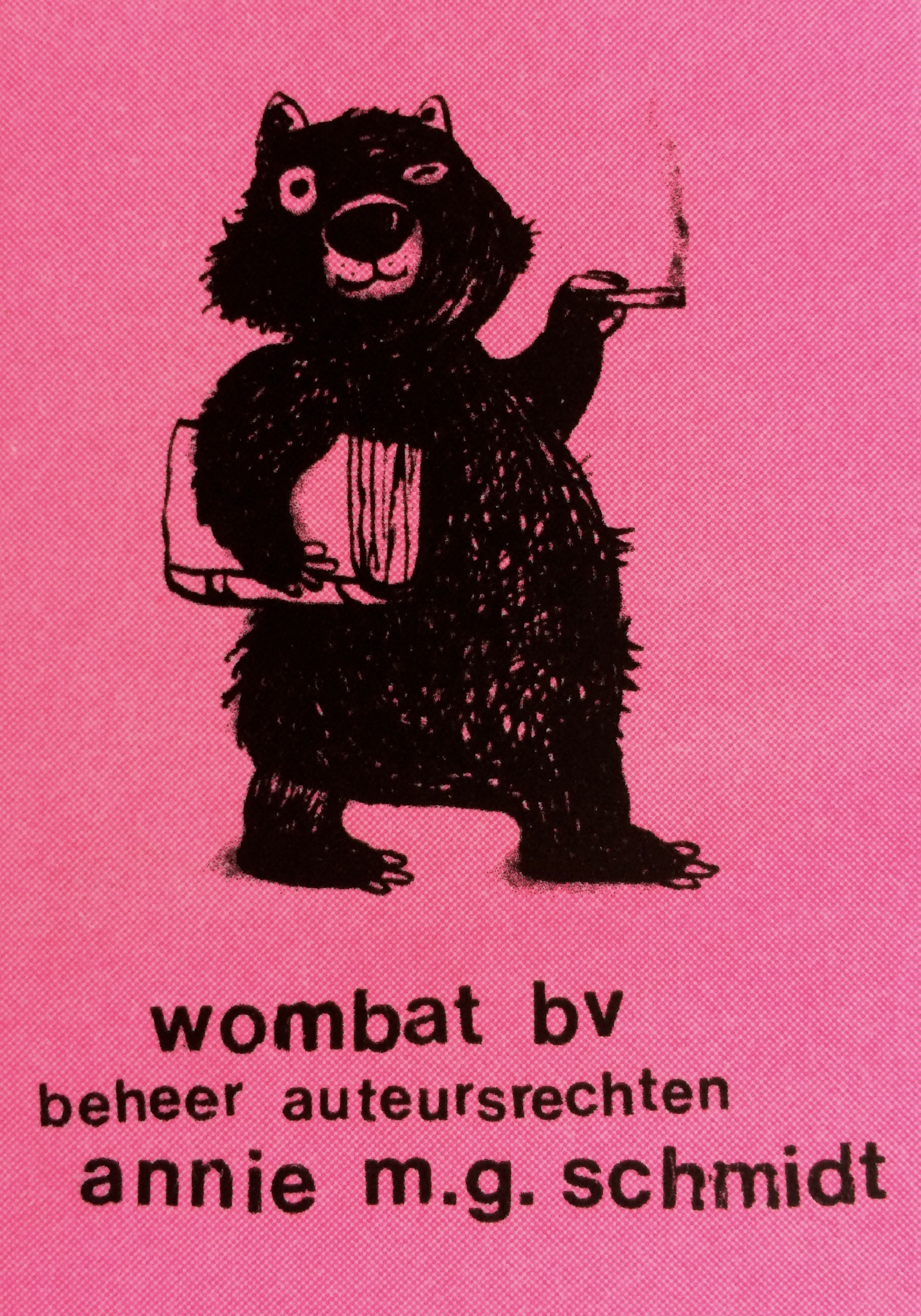 The bv of the rights of Annie M.G. Schmidt is called Wombat bv. Why this name?

Because Annie's son, Flip van Duijn, once asked his mother: "Isn't wombat a nice name for you, for instance? You know, such a cute marsupial. " "Mmmm ...", said Annie, "you mean I can put the money I earn with my books in that pouch?" She took a drag on her cigarette, a sip of her white wine, bounced up enthusiastically and said, "Yes! That is a good idea!" Since November 2, 1983, Wombat bv has managed the copyrights of Annie M.G. Schmidt. Marije Tolman came up with a logo.